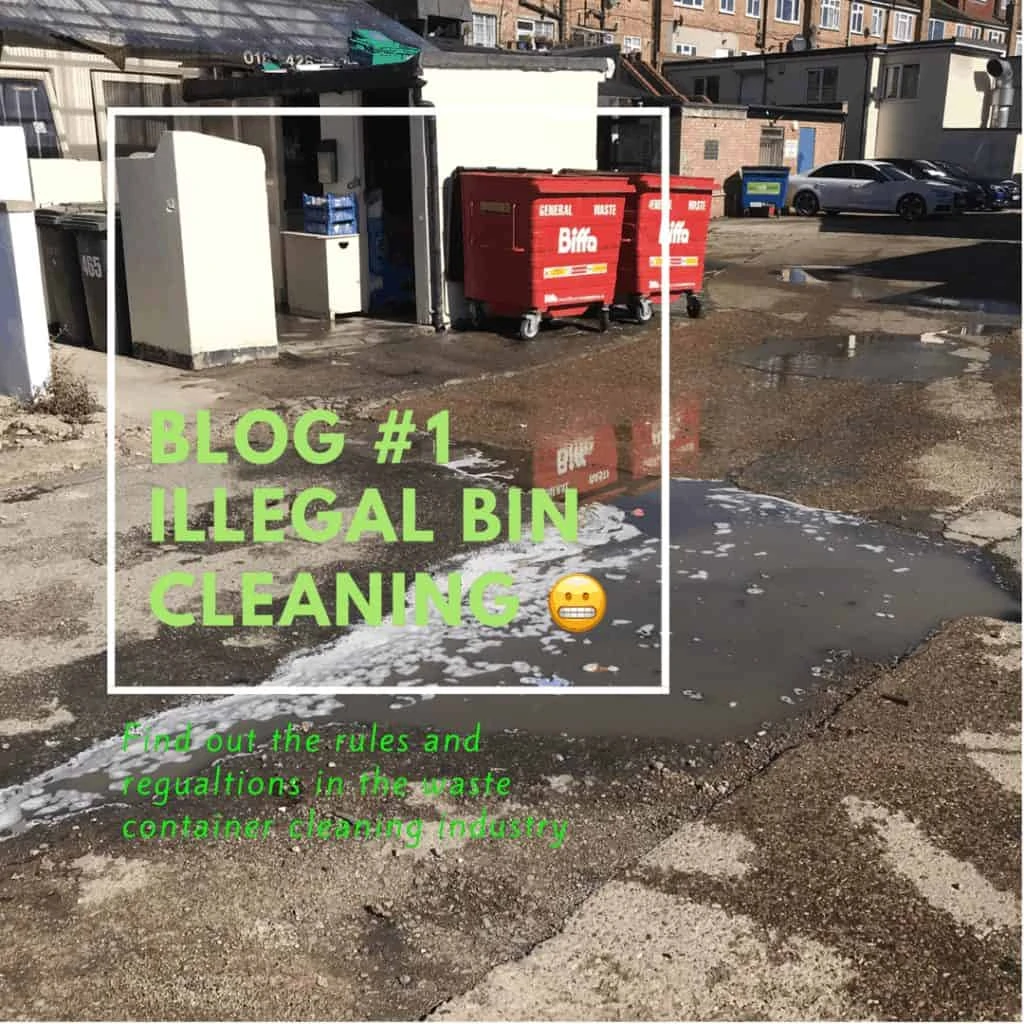 This Blog will hopefully help you to protect the environment and stay legal.
Believe it or not, this photo was taken right outside our Harrow Office, down an alleyway behind some shops this restaurant has cleaned their own commercial bins (Mop bucket and bleach job) and then tipped all waste water and contaminants down a drain which you cant see as its blocked and under the foul water.
The drain the guys were trying to use is a surface water drain which is only designed to take rain water, no waste water should be poured down these drains as they could easily end up in streams and rivers and cause harm to our environment.
What's equally as bad in this picture, the drain is blocked and the smelly foul water is now lying on the ground where people walk past causing a health hazard and undoubtedly attracting pests to the area.
So what should this restaurant have done?
The restaurant should have called a professional bin cleaning company like London Bin Cleaning who would have professional equipment to catch the waste water. This is usually done by bin lifting equipment which lifts the bin into cleaning position where all waste water and contaminants are caught on board during the cleaning operation and later disposed of in a foul sewer (not rain water drain) where consent has been obtained from the local water authority for a Trade Effluent.
You can see the correct procedure here
What is Trade Effluent?
The definition given by southern water is;
Trade effluent is any liquid waste (effluent) discharged into our sewers from a business or industrial process.
Rules and Regulations in The Bin Cleaning Industry
All waste water from washing activities is to be disposed of in a foul sewer where consent has been granted from local water or sewerage provider.
This wash water should first be caught on board and recycled so not to waste water and then disposed of at the permitted location later in the day.
Liquid Waste for Bin Cleaning Activities
If you allow waste container washings to enter rain water drains or discharge onto the unmade ground you could be causing water pollution, damaging wildlife and contaminating drinking water sources. Causing pollution or making a discharge without a permit is against the law with a maximum fine of £50,000 and/or 6 months imprisonment for cases taken at a magistrates court.
Solid waste from bin cleaning activities
Most bins are going to have some rubbish stuck to the bottom of them that needs scraping before cleaning
What happens to this rubbish?
A good practice is to bag this rubbish and replace into waste container after cleaning.
If your bin cleaning company is removing this waste from a site they need a waste carriers license
Heres the information on the governments' website
If you remove residual (leftover) solid waste from bins or collect solid wastes screened from bin washings and transport them for onward waste disposal, you will need to register with us as a Waste Carrier to comply with legislation (The Control of Pollution (Amendment) Act 1989).