The UK produces nearly 100 million tonnes of waste every year. Whether you're a business or an individual, managing your trash is an important responsibility.
If you are a business, not managing your waste properly can result in fines and other consequences. So what does proper commercial waste disposal look like?
That's what we're here to answer today. Read on to find out more about commercial waste disposal do's and don'ts in our guide.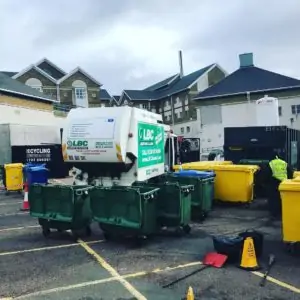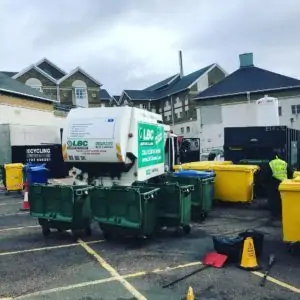 Your Responsibilities
To avoid any vital commercial waste disposal mistakes, you need to know exactly what you're responsible for in the UK. Business waste disposal has a few requirements that you need to be aware of, so knowing your responsibilities is crucial.
As such, the government expects your business to do everything necessary to keep trash levels low. This means reusing, recycling, and recovering waste.
Sorting your waste securely and safely is also important, as is keeping waste transfer notes for each time you transport waste. Make sure you check your waste carriers' credentials too!
What Counts as Business Waste?
Any waste that your business produces counts as business waste. Even if you run part of your business from your home, that counts.
Can I Dispose of My Own Waste?
If you want to dispose of your own commercial waste, you have to register as a waste carrier. There are different sites and applications you need to file in different regions for commercial waste carriers.
Do's and Don'ts of Commercial Waste Disposal
Now that we've got the basics out of the way, let's look closer at what you should and shouldn't do when it comes to commercial waste disposal. Cleaning up your business's trash is crucial if you want to avoid any fines:
Do: Look Up Legislation
The best way to avoid any legal consequences is to know the most recent waste disposal law. While this might not seem very fun, it's a crucial step in commercial waste disposal.
Check out sites like these to stay up to date!
Don't: Ignore Any Hazardous Waste
Just because something looks unwieldy or dangerous, doesn't mean you can flat-out ignore it. Get the right tools and expertise to get rid of any hazardous waste in your worksite!
Do: Consider Environmental Best Practices
There's a strong environmental framework in contemporary waste management practices. Considering environmental best practices will help you manage commercial waste disposal in productive ways.
Look at the waste hierarchy when managing your commercial waste for the best possible results.
Don't: Be Irresponsible
If you are handling your commercial waste, be as careful as you can. There's no reason you need to endanger yourself or your workers when getting rid of any waste.
Do: Call Skilled Professionals
If you need guidance on how to throw away commercial waste, there's no shame in calling a skilled team to do it. In fact, we recommend that you call professionals to handle these services for you.
The more expertise you have, the fewer regulations you'll break.
Leverage Commercial Waste Disposal Tips Today
Commercial waste disposal in London and the UK requires you to keep track of a few different regulations, which is why you need to be aware of the key do's and don'ts. Use this article to help you navigate this field and get the right assistance today.
Need your commercial bin cleaned properly and effectively? Contact us today for a quick and easy solution!